Quote:
Originally Posted by
TheOracle
Doing a reverse announcers jinx on Donk to see if at least one of his Morning Line Favorites can get the win today at Aqueduct!!!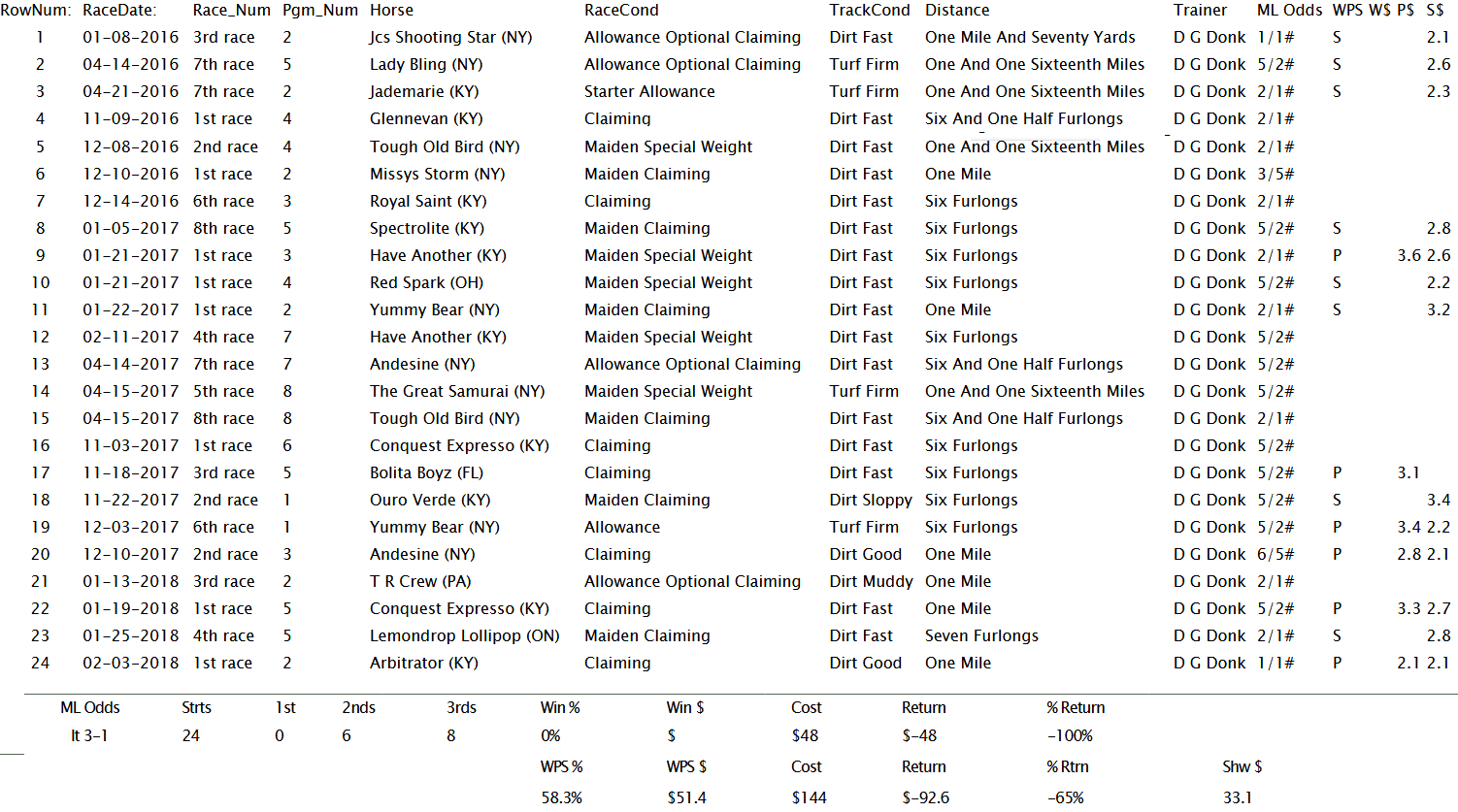 His Morning Lines less than 3-1 have been awful since January 8th 2016 at Aqueduct!!!
He has these today:
1st race
#6 Ouro Verde
8th race
#7 Road to Perfection
Let's see if he finally gets off the downward slide!!!
#6 Ouro Verde
came through for Donk today breaking a winless streak of 24 in a row!!!
He was 0 for two years with Morning Line Favorites less than 3-1 and he finally comes through with one today paying $7.90 across the board!!!
Congratulations to those who saw the play and were able to make a profit!!!