Quote:
Originally Posted by
TheOracle
Hey Paul,
I searched for profits regarding the coupled entries from January 1st, 2016 up until today at Aqueduct
I found that Morning Lines less than 7/2 in Sprint races on the Dirt had 40 entries or 20 betting interest so at a cost of $40 per $2 win wager you would have won $57.80 which is a 44.5% profit!!!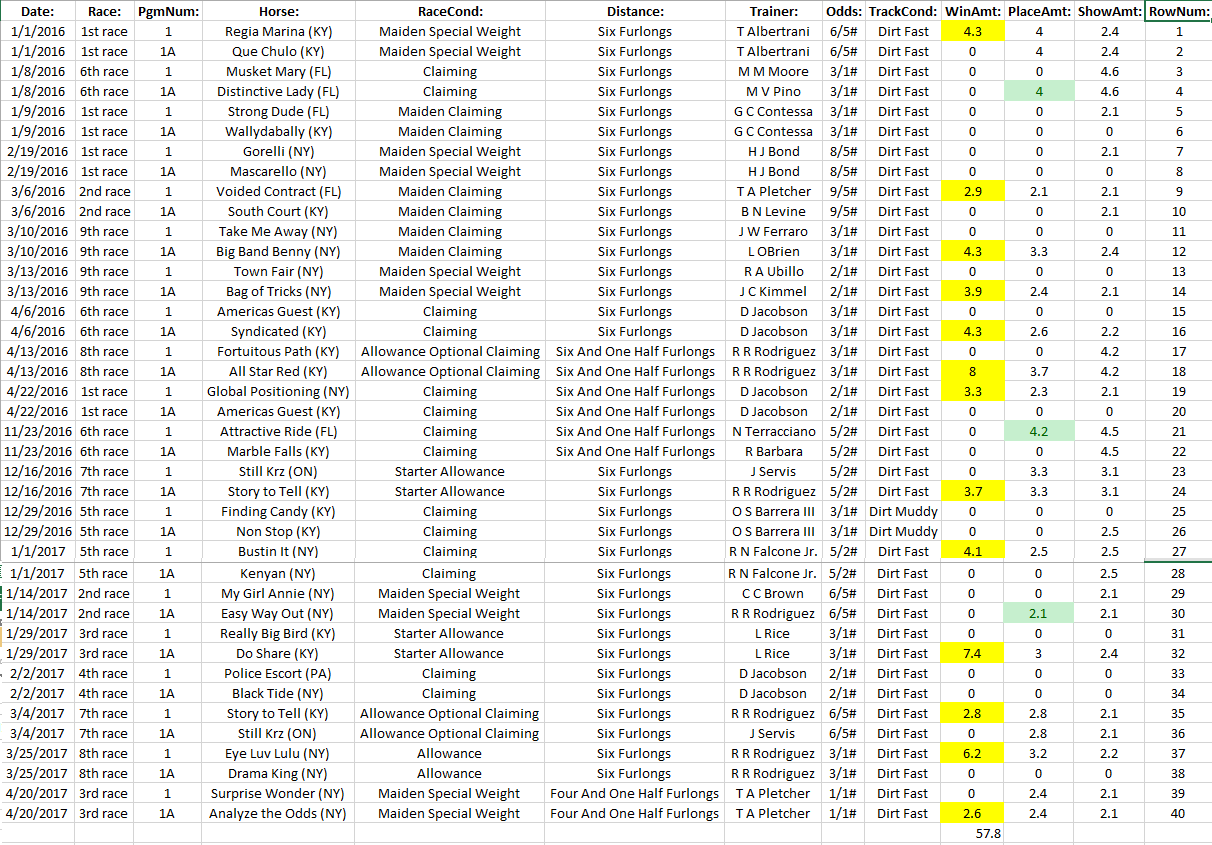 I only looked at coupled entries that were 1/1A so let's keep an eye on this situation for the rest of the Aqueduct season!!!
We have a coupled entry with a Morning Line less than 7-2 in the 4th race today at Aqueduct
4th race
#1 Its Hot Out /1A Wushu Warrior
Letís see If they can stay coupled and get the win today!!!